Wellness & Services
We know that travelling is about more than just accommodations. We can provide many other services to help make your stay with us more pleasant and simpler. You can count on a free wi⁠-⁠fi connection, 2 restaurants, lobby bar, wellness and fitness centre, parking facilities and entertainment for your children. All you need to do is choose.
Specifically for children
Entertaining the youngest among us can sometimes be a real chore. They're great, but sometimes you need a break. We can handle even the most demanding little ones. They'll be sure to make new friends at the hotel. All while you quietly sit in the lobby bar, close your eyes and relax.
Outdoor playground
Playroom in the hotel
Reading room with large pillows, quiet corners and bookshelf
Hedgehog hotel mascot
Indoor pool
Ski school
Animations for children during winter and summer months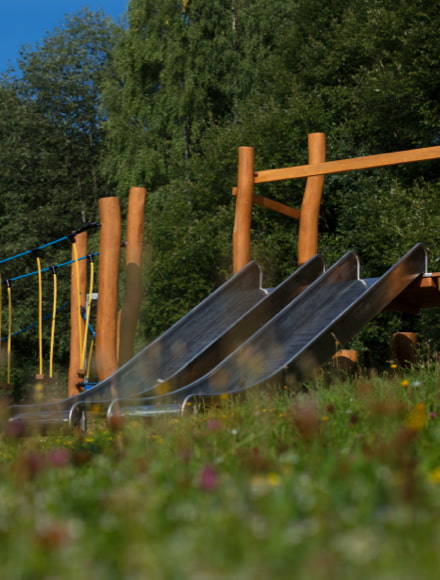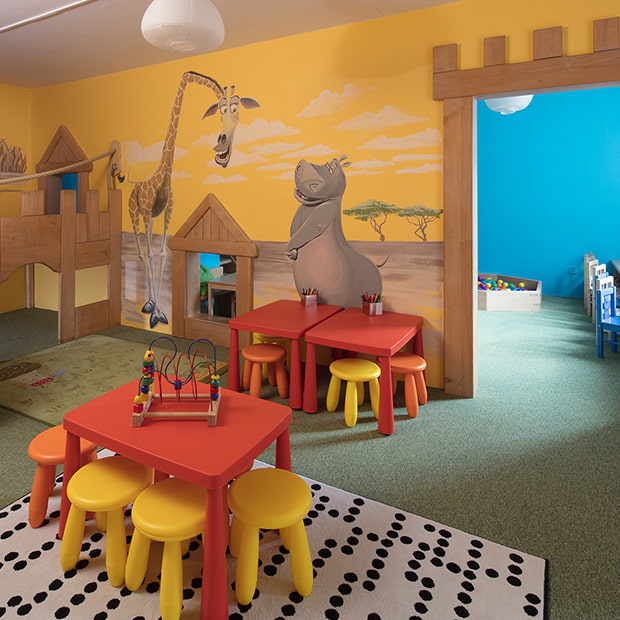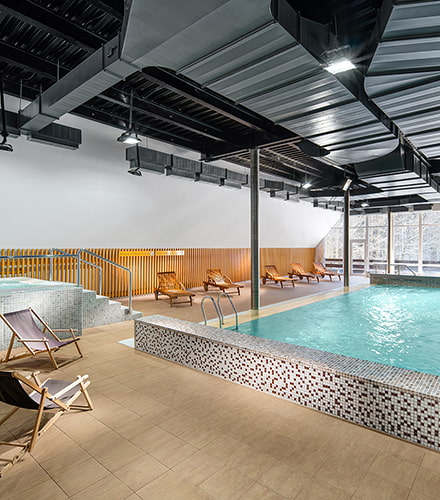 Pool und jacuzzi
Let us guess. It takes bubbles, a lot of bubbles. Bring your swimsuit and get into the hot tub. In the meantime, your children will be playing in the pool where you can easily keep a watchful eye on them. During the summer, stretch out in a lounge chair at the glass wall after a refreshing bath and enjoy the mountain sunshine. Feel the world around you drift away as you gaze into the deep Krkonoše forests.
The pool is at most 1.5 m deep, measures 6 x 12 m and the water temperature is 27 °C
The whirlpool water temperature is 36 °C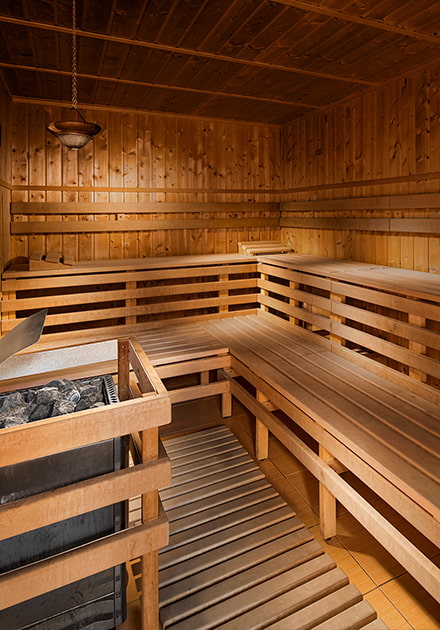 Sauna world
Nothing warms you up in winter like visiting the sauna. And then there's also sauna world. There is a classic Finnish sauna, infra sauna and Roman steam bath available. Don't forget to cool off quickly after your sauna. We know you don't really want to get into that cold water. But it's the only way to completely detoxify your body and strengthen your immune system. We also use natural aromatherapy oils.
To make a reservation, call +420 499 629 438, or contact us via e-mail at wellness.phsm@piniahotelandresort.cz.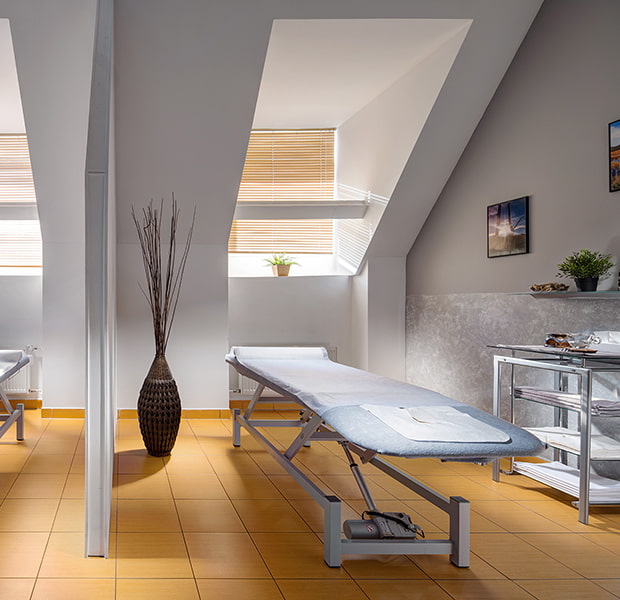 Massage
Money supposedly can't buy happiness. But you can order a massage or face treatment, and that's almost the same thing. Relax completely and leave the rest up to us. A spontaneous smile on your face is sure to follow.
Types of massage
Classical massage

Aroma massage

Hawaii massage

Relaxation massage of feet

Lava stones massage

Headache Relief massage

Massage for children
Face treatments
Vitamin C brightening lifting ritual
Luxury face ritual Pure Fiji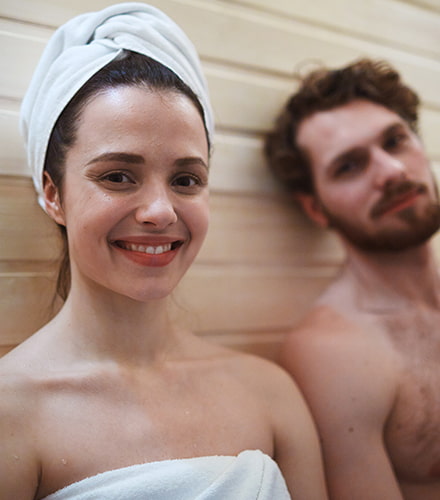 Warm Up Procedures
You're certainly familiar with a cat basking in the sun and happily stretching. The cat knows how great it feels to absorb the heat into its entire body. Come and join us for a mud wrap after which you'll be completely relaxed. The infra sauna is also excellent. You know heat is therapeutic.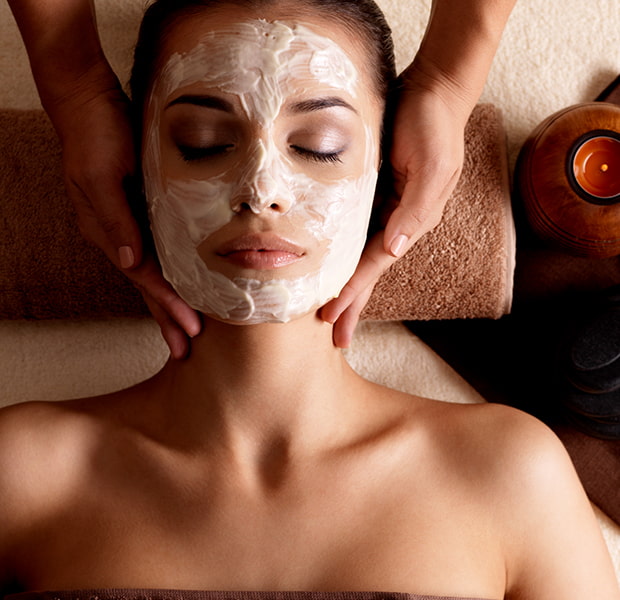 Relaxation rituals
Sometimes it's best to have a little bit of everything. A massage, wrap and whirlpool await you. We select and combine individual procedures to ensure they mutually complement one another. Choose the best ritual for you.
Relaxation rituals
Roses for women
Cedar and Sandalwood for men
Chocolate⁠-⁠Coffee ritual
Essential oils cure
Cinnamon and Ginger
Ayurveda wrap with massage of the head
Fitness
If mountain sports are not enough, visit our fitness centre. Nothing comes free with our exercise equipment. Your reward will be a great mood, a clearer mind, increased strength, better posture and improved flexibility. Miracles don't happen overnight, and the key is going regularly and maintaining your resolve. Are you game?